Cactus Paddle Salad (Nopales Salad)
Prep 30 mins
Cook 20 mins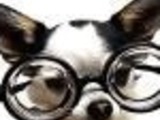 If you can't get fresh nopales, you can substitute a 12 - 15 ounce jar of the cactus pieces, drained. If you can't find Mexican queso fresco, you can substitue feta cheese--but the feta may be saltier than the queso so adjust your seasoning.
1⁄4 teaspoon salt
4 medium nopales, trimmed, scraped, cut into strips
1 large tomatoes, cored, peeled, diced
1 small onion, diced
6 fresh cilantro stems, chopped
3 tablespoons olive oil
1 tablespoon balsamic vinegar or 1 tablespoon cider vinegar
1⁄8 teaspoon oregano
1⁄8 teaspoon salt
3 tablespoons queso fresco, Mexican, crumbled
2 pickled jalapeno peppers, drained, sliced
8 radishes, thinly sliced
Directions
Heat 6 inches of water and 1/2 teaspoon of the salt to a boil in a Dutch oven over medium-high heat.
Add the cactus and boil, uncovered, until tender, about 20 minutes.
Drain the cactus and transfer it to a large bowl.
Add tomato, onion and cilantro; set aside.
Whisk together the oil, vinegar, oregano and salt; pour over the vegetables and toss.
Line a platter with lettuce leaves; top with salad; sprinkle with cheese; garnish with jalapenos and radish slices.
Most Helpful
This was really good and the first time I prepared fresh nopales. The balsamic gave this a sweet contrast to the salty cotijo. Nice textures and this would make a great side dish to your next carne asada!