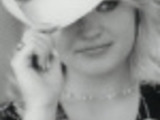 Groovy color! You are gonna wanna try this one!
Make and share this Cactus Cocktail recipe from Food.com.
Ingredients
Nutrition
1 1⁄2 ounces Ciclon
1 1⁄2 ounces blue curacao
1 1⁄2 ounces orange juice
1 1⁄2 ounces prepared sweet-and-sour mix
Directions
Fill a tall glass with ice.
Add all ingredients and stir!
Repeat!