Caboches in Potage (Cabbage Soup)
Pneuma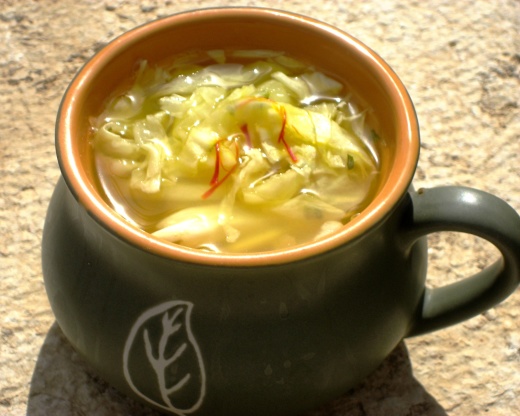 Posted to the SCA_recipes LiveJournal community. Originally from the Forme of Cury, the oldest cookbook published in English.

Top Review by Pneuma
It's a very good cabbage soup, everything blended well together. I was afraid the cardamom might affect the taste for bad but 1/8 tsp wasn't much at all. Whew! DH wasn't fond of it though hence the 4 stars. These are also better eaten on the day itself. Thanks for sharing! Made for the PF's Belly Warmers.
Combine all ingredients in a pot. Bring to a boil, reduce heat and simmer 20 minutes.