Parsley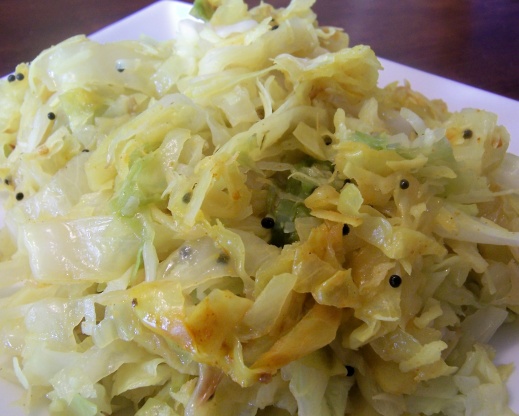 Here's a delicious reason to eat this nutrient rich vegetable! Serve this with rice.

This is an exceptional way to serve cabbage, and we enjoyed it. Used all the spices and wouldn't change a thing. Could use a bit less simmering time as it became dry. Thanks for posting, Sharon.
Heat the oil in a large skillet.
Add the mustard seeds.
Lower the heat and cover the skillet while the seeds are popping.
After the popping has stopped, add the cabbage.
Stir well to coat.
Cover and simmer 20 minutes.
Add the turmeric, chili powder if desired, coconut and salt.
Mix well.
Cover and simmer 10 minutes more.
Serve warm.
Enjoy!
Variation: To make Vegetable Toran, replace the cabbage with 6 cups frozen mixed vegetables.
Proceed with recipe.