Prep 30 mins
Cook 30 mins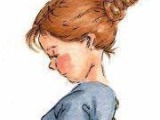 oh my, but this is good! A real keeper. Hearty enough to be a main-course soup, just serve with a good hot and crusty bread and a simple salad.
Directions
Saute bacon in a dutch oven over medium heat, until partially crisp. Pour off all but 3 to 4 TBS of the fat.
Add the chopped onions and cabbage to the pan. Saute for 5 minutes, or until onions are soft.
Stir in potatoes, then chicken broth, fine herbes and salt and pepper. Bring to a boil. Immediately reduce heat, and simmer, uncovered, for 30 minutes, or until potatoes are quite tender.
Just before serving add the cheeses slowly, stirring until melted, but do not allow to boil. Add remaining ingredients and adjust seasoning if required.
Reviews
Most Helpful
Marie Alice, I am so glad no one could see me scraping my soup bowl in order to get the last drop of this delicious soup! This recipe combines three of my favorites, soup, cabbage, and cheese! I used Emeril's Seasoning and omitted the dill and cayenne. I used homemade chicken stock (try Crock Pot Chicken or Turkey Stock, it's ridiculously easy and exceptionally rich). I worried about the consistency when I reheated it, but it turned out fine. This is going on my comfort food list. Thank You, MarieAlice! Sue

My pet peeve is when a recipe doesn't give the exact measurements. What is a 1/2 head of cabbage? 4 cups, six cups, 8 cups, 10 cups? I made this , but I added more broth because it looked so thick.. ( i think I had about ten cups of cabbage , I used about 1/3 of a a very large head) After I added the cheese and cream it thinned down. My husband absolutely loved it. Please can someone tell me how much cabbage to use in this recipe? I definitely will make it again but would like to do it right.
Using what I had on hand, I made this recipe as written using red onion and purple cabbage, then subbed gorgonzola for the sharp cheddar. OMG. Wonderful.