gailanng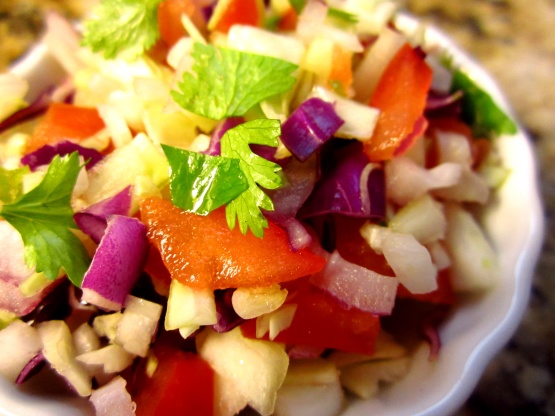 This is a mild salsa that you can heat up with how ever many peppers you wish to add. The cabbage absorbes the flavors of all the other ingredients. This is a great party food. Cook time is the chilling time.

Thank you so much for sharing this. It is so easy to make and makes a large batch. I have used it with tortilla chips and also with fresh veggies. I have shared with my Weight Watchers group and have received lots of comments.
Combine all ingredients.
Chill for a few hours.
Serve with tortilla chips.