This recipe is from Abigail's Food Recipes.
1 lb beef, ground
1 egg, well beaten
1⁄3 cup rice, uncooked

SAUCE

2 tablespoons butter
1 onion, finely sliced
1 cup tomato soup
1 teaspoon parsley, minced
1⁄2 cup celery, chopped finely
1 lemon, juice of
1 teaspoon sugar
salt and pepper
Directions
Season the hamburger well with salt and pepper and add the egg. Mix well.
Mix in rice.
To make sauce, melt the butter; add the onion; add the tomato soup with an equal amount of water.
Add the parsley, celery, lemon juice, sugar, salt and pepper; cook for 10 minutes.
Wash the cabbage leaves and boil until tender.
Put 2 tablespoons meat mixture in each leaf and roll tightly.
Secure each roll with a toothpick.
Place in a saucepan; pour sauce over rolls.
Cover pan tightly and cook slowly for 3 hours.
Serve very hot.
Reviews
Most Helpful
Wow! Delicious and very quick to put together. I used undiluted condensed tomato soup out of a can and I would probably do that again. Thanks, Lavender Lynn! Made for Aussie Kiwi Recipe Swap 46 as a recipenap.

The search is over! As my mom was part German, I grew up eating stuffed cabbage and stuffed bell peppers. I always thought it boring and very bland, but my dh loves it, so I tried this recipe. The only changes I made was to add the cooked onion and celery to the meat mixture (plus some garlic powder), add the parsley flakes to the soup, and slow bake rather than simmering on the stove top (covered at 350F for 1.5 hrs). I also omitted the lemon juice and sugar. Well, this is NOT my mama's stuffed cabbage! This is by far the best stuffed cabbage recipe ever! The meat was moist and flavorful, the sauce was divine (I think my mom used tomato sauce). I have tasted others besides my mom's and still never fancied it, but I will make THIS recipe again for sure! I wish I could give it more than 5 stars. Thanks so much for this fantastic recipe!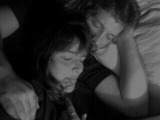 Absolutely Fantastic!!! I used ground chicken, as the older I get, my body is less happy with red meat. However, it is SO flavorful!! I added a can of sauerkraut in there as there was always "kraut" in mom's stuffed cabbage. I threw mine in the crock for 4 hours. It made around 6 stuffed leaves. Perfect for my family of 4. We ate it with sour cream and hot rolls. Thank you SO much for sharing such a delicious recipe! A "keeper" for sure! xo LA :-)