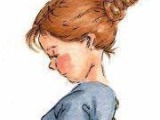 This is our favorite cabbage roll recipe. I often double or triple it to take it to pot lucks. They always go down a treat. People love them.
Directions
Mix together meat, rice, egg, onion, carrot, salt, pepper and bacon.
Spoon mixture into the center of each of the 12 cabbage leaves.
Roll up, tucking in sides to completely enfold meat.
Place folded side down in a greased baking dish.
Mix together brown sugar, lemon juice and tomato sauce.
Pour over rolls, cover tightly and bake at 375°F for 1 hour.
Uncover and bake 20 minutes longer.
Most Helpful
Great tip for the cabbage. Put your cabbage in 2 plastic bags and tie them up tight. Put your cabbage in the freezer. The night before you make your cabbage rolls take out your cabbage and let it thaw out. Cut out the core and the leaves will just peel off. There is no need to boil the cabbage. My Mother was a Chef and this is what she taught me. It works every time and it is so easy to do. This takes a lot of work out of making these scrumptious cabbage rolls.
My very first attempt at Cabbage Rolls/Stuffed Cabbage and they turned out wonderful! The hardest thing about it was separating the cabbage leaves from the head without tearing. To get each leaf in one piece without tearing, I put the whole head of cabbage in a 12" wok half filled with water over medium heat to wilt the leaves, then cut each leaf one at a time from the base. Thanks for posting. Will definitely make this again.
This was amazing! I never used bacon in it before and it was to die for! I added a can of sauerkraut in with the sauce over top because that's the way we like it. A keeper for sure! Thank you for sharing this most excellent recipe! xo LA :-)