MsSally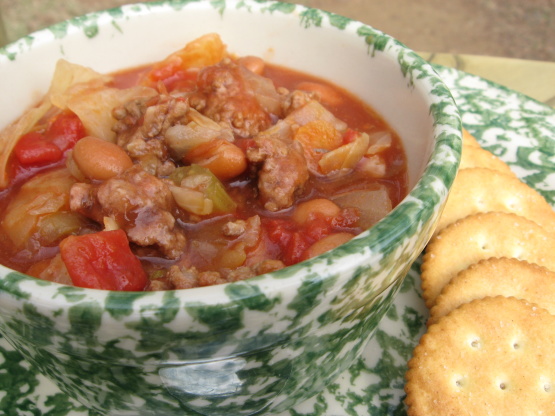 A yummy, hearty stew. Adapted from Taste of Home.

Thanks for making a fantastic lunch for me. This is delicious. I used lean groud beef, so there was not much fat to drain. I frizzled the cabbage in the little grease there was. MMMM.
In a large saucepan, cook the beef, celery and onion and drain.
Add the remaining ingredients and bring to a boil.
Reduce heat, cover and simmer for 1 hour or until cabbage and carrots are tender.