Cabbage Lover's Cabbage Quickie
Bergy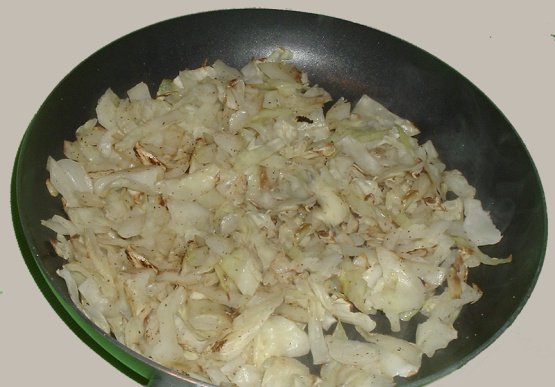 I'm doing the nutrisystem diet, and since cabbage is listed as a "salad vegetable" and the amount is unlimited, this has become my saving grace. It truly is delicious. I made this up in desperation and it's wonderful.

I love fried cabbage!! My dad always had a garden full of fresh veggies and cabbage was one of them. I love this recipe and its close to my mom's but we add a bit of paprika to bring out the flavor of the cabbage and a bit of salt and pepper to taste.
1

(10 ounce) bagshredded cabbage, angel hair style (for slaw but without the carrots)
calorie free non-fat cooking spray
Spray a heavy skillet with the nonstick spray.
Put the whole bag of shredded cabbage in the skillet and sprinkle with generous amount salt and pepper.
Stir and toss until wilted and just beginning to brown a bit.
Serve hot.