Parsley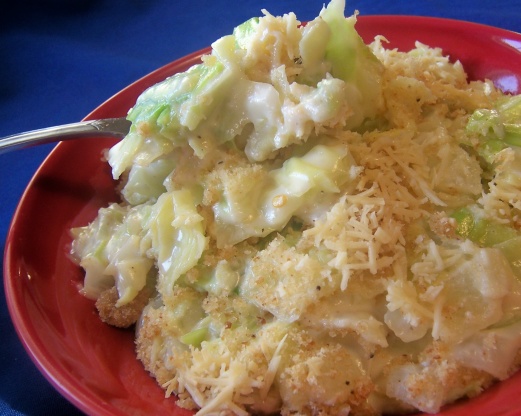 A very good way to eat cabbage.Very Tasty!
Cook the cabbage,with enough water to cover.
Cook 7 minutes,drain well.
Melt the butter,blend in the flour,add the cream and milk,stirring slowly until sauce thickens.
Stir in the salt,peppers,and nutmeg.
Remove from the heat and stir in the cabbage.
Pour into a 1 1/2 buttered baking dish,dot with butter,sprinkle on seasoned bread crumbs and cheese.
Bake at 375 degrees for 20-25 minutes.