Cabbage for Those Who Dislike Cabbage
Izy Hossack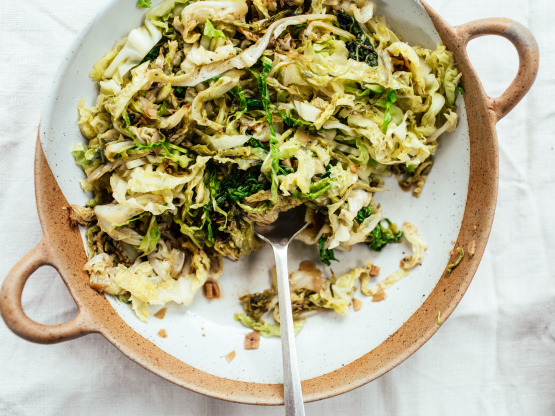 This is so much nicer than plain steamed or boiled cabbage. Try it on the cabbage haters in your family and see if it converts them.

This is the recipe that I use, to get my husband to eat cooked cabbage, but if you add sliced ONIONS to the fry pan the dish takes on a whole new flavor--- like carmalized onions! It is delicious -believe me!
In a large skillet, heat butter and oil over medium heat; add cabbage, garlic and brown sugar to pan.
Sauté until the cabbage is limp, about 5 minutes or so.
Reduce heat to medium-low and stir in vinegar.
Cook, stirring very often, for approximately 20 minutes; taste and if cabbage is too crunchy for you, continue to cook for a few more minutes.
Add salt and pepper to taste and serve.