Boomette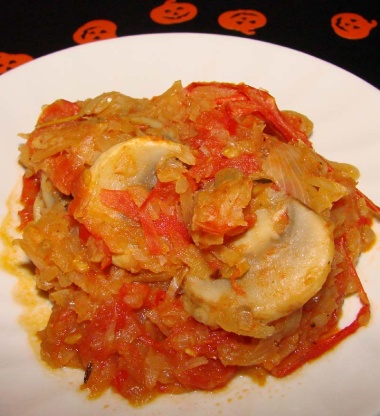 Cabbage the Australia way!

Top Review by Mandy
I usually do my cabbage with bacon & onion, sometimes adding mushies but this was a lovely change. DH wasn't that keen, he prefers bacon with cabbage, but I think that bacon could also be added to this & it would work, might try that next time. Thanks Sage!
Heat half the butter and oil in large saucepan, add the cabbage, onion, stock and thyme and mix well.
Cover and simmer for 20 minutes, stirring from time to time.
Add the mushrooms, tomatoes, salt and pepper, mix well then recover and simmer for a further 10-15minutes until just tender.
Just before serving, mix in the remaining butter and parsley.