Ambervim
A simple tasty side dish. This was from Allrecipes by MRSPINK. Will write as written on their site, but I used sour cream instead of plain yogurt. I also used self-rising flour, so I did not have to add the baking powder or baking soda. I forgot how many it made and I did not time, so those listed are a guess.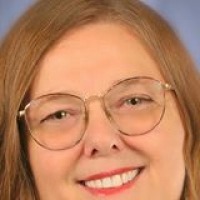 These are so tasty. Easy to make. The batter alone is fabulous! I noticed Toni uses sour cream instead of yogurt.....I made as written....sour cream would be GREAT on them after cooked. They are fluffy and tasty. I think children (or adults) who would not eat cabbage would eat these!. I think the batter would be a great base for ANY veggies you want to put in it!
Heat the olive oil in a large skillet over medium heat.
Stir in the cabbage and onion; cook and stir until the vegetables are soft and fragrant, about 10 minutes.
Season with pepper and set pan aside to cool.
Whisk together the yogurt, milk, vegetable oil, and eggs in a bowl until evenly blended; set aside.
Stir together the flour, baking powder, and baking soda in a large bowl. Make a well in the center of the dry ingredients.
Pour the wet mixture into the well; then stir until well combined.
Fold the cooled cabbage and onions into the pancake batter.
Heat a large skillet over medium heat, and butter or oil if necessary.
Pour 1/4 cupfuls of batter onto the skillet, and cook until bubbles appear on the surface. Flip with a spatula, and cook until browned on the other side.