Cabbage and Sausage Crock Pot
Parsley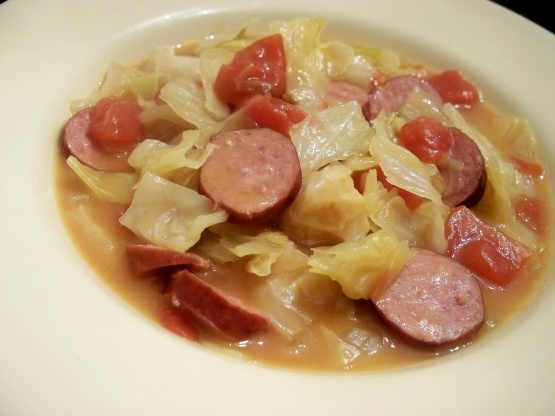 Your favorite sausage slow cooked with cabbage in a tomato cheese sauce.

My husband usually love this kind of dish, and I was excited to try something new and easy, but this was not to our liking. It was very bland and greasy. I think if I were to make something like this again, I would brown the sausage slices first to drain off some of that fat... Maybe with a few tweeks we could make something like this work, but as the recipe stands, it just doesn't work for my family.
Layer ingredients in the order listed.
Cook on high 4 to 6 hours or on low 8 to 10 hours.