Cabbage and Mixed Greens Salad With Light Tangy Herb Vinaigrette
Derf2440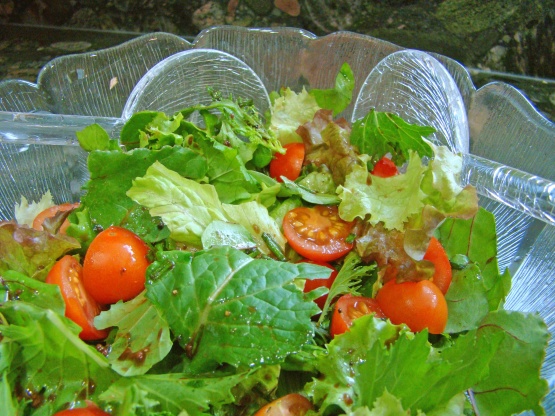 Make the dressing ahead and chill in the fridge, but add the herbs just before tossing the salad. From Cooking Light.

Made this lovely salad for supper tonight, just excellant. Especially like the dressing, very tangy and delicious. Sorry i did not use the cabbage or the green onion, simply did not have either in, but I will be making this again and will use them. thanks for posting , I will probably make the dressing again alone to use on other salads.
Combine 1st ten ingredients, stirring well with a whisk.
Combine salad greens, cabbage, tomatoes and onions in a large bowl. Drizzle dressing over veggies and serve.