By Cracky These Are Good Cookies
truebrit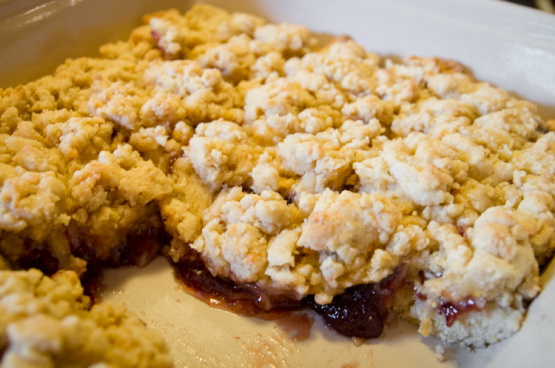 Gr'ma used to make these when she made strawberry jam. The first time she made them Gr'pa said By Cracky these are good cookies, ever since that is what the family calls them.
Blend together butter, cheese, sugar and eggs.
Mix dry ingredients and add to butter mixture.
Pat half the dough into a greased 8" square baking pan, spread with jam, sprinkle with chopped pecans.
Crumble remaining dough over top.
Bake 375' 30 minutes cool before cutting.