Buttery Soft Crescent Rolls
My daughter fell in love with my bread machine and she is always trying out new recipes, here is her best find yet. The rolls are soft and buttery, a perfect accompaniment to soup and salad.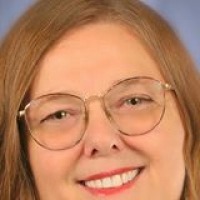 I used this wonderful recipe to make a hamburger bun for dinner and a few danish. The first thing a friend (who is frequently a Guinea pig for my cooking) said was how delicious the bread was on this danish compared to the ones I made last week. The dough is simple and forgiving. I used all milk, no water since I use 1% milk. I don't think I will every buy Pillsbury crescents again. I saved half the dough. I will have to make a crescent for breakfast. This dough is just a bit wet, if it is sticky for you, just knead in a bit more flour. LOVE IT!!! It is so flexible for making so many different things. The dough refrigerated well. The next day I made a couple crescents with it. The lesson, make the triangle skinny and very long to get the best look. Also, the brushing butter does not have to be melted....it can just be spread if it is very soft.
Place ingredients into bread maker in order recommended by manufacturer: water, milk, egg, 1/3 cup butter, sugar, salt, flour and yeast. Reserve additional butter butter (1/4 cup) for later.
Select dough/knead cycle and start. This cycle should mix dough and allow it to rise for 1 hour.
Turn dough out onto a floured surface and roll into a circle, about 1/4 inch thick. Brush with additional butter.
Cut into 16 pie shaped wedges. Roll wedges starting with wide end into crescent shapes.
Place on an ungreased baking sheet and allow to rise for an additional hour.
Bake for 10- 15 minutes at 375°F or until golden brown.