COOKGIRl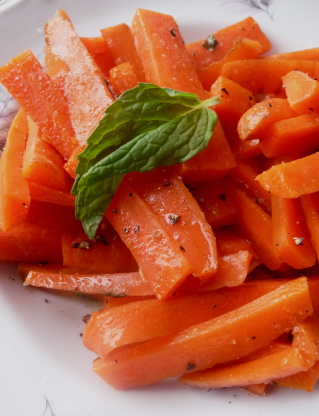 This is a Taste of Home recipe (so you know it's good) from their April/May 1999 edition. Made it years ago for Mother's Day and it's been a staple in our home ever since. The flavors work very well together.
In a saucepan, bring water and salt to a boil. Add carrots and cook for approximately 8 minutes until crisp-tender. Drain and set carrots aside.
In the same saucepan, melt butter, stir in sugar and mint until well blended.
Return carrots to the pan. Cook and stir for 2-3 minutes until carrots are tender and evenly coated.
Serve warm.