Pamela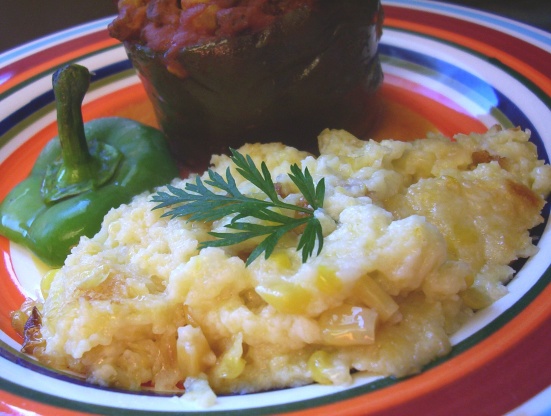 Yummy, creamy, wonderful. These are the words to describe this casserole. Easy comes in there too.

I sure am glad this recipe popped up !!! Just what I needed to go with our roast pork.. Sure is yummy... sure is creamy .. .sure is wonderful... and no doubt about it - easy !!! We loved it and will be having again soon and often..Thanks
Combine corn, flour, sugar, milk, eggs & 1/4 cup of butter in bowl.
Mix thoroughly.
Pour into 1 1/2 quart casserole greased with remaining 2 teaspoons of butter.
Bake at 375° for 45 minutes or till set.