Prep 10 mins
Cook 45 mins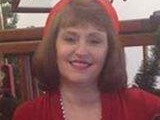 It's funny....when going through recipes to find one to post, each recipe brings back a memory. This is from a girl I met when our boys were in pre-school together. The boys are in college now, so this is a tried and true recipe. Anyway, this cake is fabulous. You can also substitute blueberry pie filling for the cherry. What I've also done is made these into mini muffins. I put a little batter into each muffin cup then put a tad of cherry pie filling onto each of the muffins, and voila, you have these buttery muffins with cherry filling hiding inside. YUMMY!
Directions
In a large mixing bowl, cream together the butter and sugar.
Add eggs and beat until light and fluffy.
Add almond extract.
Mix in flour and baking powder.
Mix until smooth.
Grease a 9 x 13 pan.
Spoon mixture (will be very thick) into pan and spread evenly.
Spoon cherry pie filling ONTO cake batter in 1/4 Cup allotments.
I usually put about 6- 1/4 cup dollops of cherry pie filling around the entire cake.
No need to stir the pie filling in as it will settle into the batter as baking.
Bake at 350 degrees for 45-50 minute.
Remember, you can substitute any other kind of pie filling, blueberry, apple, etc.
Dust with powdered sugar (optional).
Most Helpful
All I can say is Fantastic

Lovely cake! Especially easy to make. I added a tsp of vanilla extract for extra flavour......loved the almond flavouring too. Went fast! It cooked in 50 minutes.
This turned out great! The cherries and the dusting of powdered sugar made for a very pretty dessert! I'll be making this again at Christmas. As per the instructions, I made the cake with real butter. I added a teaspoon of vanilla extract in addition to almond, and baked the cake for 45 minutes. I think that actually, 40 minutes would have been sufficient. (At least in my oven.) Thanks for another delicious recipe, tree luee dee!