Buttery Cabbage and Carrots
Derf2440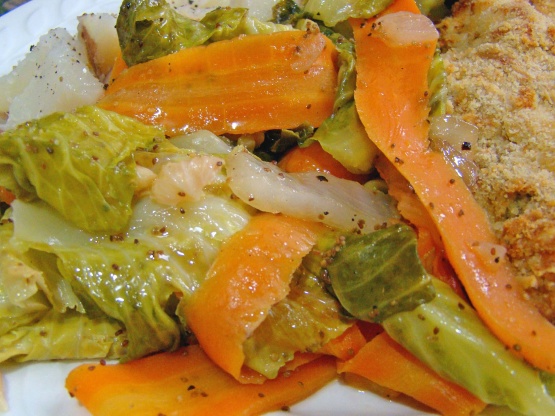 A great side dish for any occasion, very tasty and easy to make.

Have made this several times. It's a nice simple recipe for fresh veggies in the winter!
Melt butter, add onion and stir fry 2 minute.
Add carrots, cabbage, salt and celery seed.
Cover and cook over med. heat 10 minutes.
Stir occasionally.
Stir in the lemon juice.