Buttery Apple Cinnamon Cake
Brenda.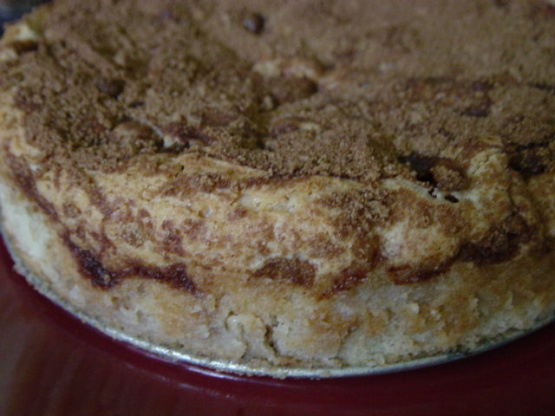 You can also bake this cake in an 11 x 7-inch or a 9-inch square baking dish in place of a springform pan, this cake is *so* good! :)

Yum yum! We loved this Kitten! I added nuts in with the apples. This brings breakfast at our house to a whole new level :)
Set oven to 350 degrees (set oven rack to second-lowest position).
Prepare a 9-inch springform pan.
In a bowl using an electric mixer beat the butter with 1-3/4 cups sugar, softened cream cheese and vanilla until smooth and well blended (about 3-4 minutes).
Add in eggs; mix well until completely blended.
In a small bowl combine the flour, baking powder and salt; add to the creamed mixture just until blended.
In a small bowl combine 1/3 cup white or light brown sugar with 3 teaspoons cinnamon.
In another bowl mix together the chopped apples with 3 tablespoons of the cinnamon mixture, then stir the apple mixture into the batter.
Transfer the batter into prepared baking dish or springform baking pan.
Sprinkle the top of the batter with remaining cinnamon/sugar mixture.
Bake for about 50-60 minutes (for springform pan) or until the cake test done.
Cool cake completely in the pan, then remove to a wire rack.