Butterscotch Pudding Dessert
Prep 20 mins
Cook 15 mins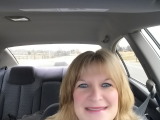 This is another pudding recipe that is a favorite with my family. I love pudding recipes best of all. You can substitute any flavor pudding to make this a favorite of yours. Enjoy!
Directions
Melt 1 stick butter or margarine; add 1/2 cup chopped nuts and 1 cup flour.
Mix together and press into 9x13-inch pan.
Bake 15 minutes at 350°.
Cool.
Cream cheese; add 1 cup powdered sugar and 1 cup Cool Whip.
Mix well; spread over cooled crust.
Mix 2 boxes instant butterscotch pudding with 3 cups milk; cook until thick and then cool.
Spread on cheese layer.
Add remaining Cool Whip and sprinkle with nuts.
Most Helpful
This was tasty, easy and I had all the ingredients on hand. What more can you ask for? Thanks for sharing.

This is heaven in a pan. So very good my family gobbled this up for Easter dessert. This is just what we were looking for after that big dinner. Thank you Melanie for posting.....Stephanie

This was SO good. Everyone at the cookout loved it too. Unfortunately, I didn't get to take anything home but the pan scrapings. Oh, well...that was a good excuse to make myself a whole pan! I did use sugar-free pudding and Splenda to cut down on the sugar grams. It didn't make a difference...still DEEEELISH!