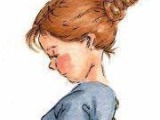 This is my ex mother in law's recipe and it is delicious. My ex husband always requested it for his birthday instead of cake.
Directions
Mix the brown sugar, flour and salt in the top of a double boiler.
Stir in the milk, add the butter and cook over simmering water, stirring, until thickened.
Let cook 20 minutes, stirring occasionally.
Beat 2 egg yolks.
Temper them with a little of the hot mixture, then stir them into the pudding.
Cook 5 minutes longer.
Remove from heat.
Add the vanilla, then pour into the prepared pie shell.
Beat the egg whites and cream of tartar until stiff, beating in the sugar a little at a time to make a meringue.
Spread on top of pudding and brown in a 350*F oven for about 10 minutes or until golden.
Most Helpful
Followed recipe as-is and the pie didn't turn out so well. Way too thick and ended throwing it out :(

This is one of those recipes that 6 stars should be invented for!! My kids were fighting over the last piece. Thanks Marie this will become a firm favourite in my house. I followed your recipe but was a little impatient waiting for the mixture to thicken in the double boiler so I tipped it into a saucepan and cooked it this way. It was quicker and I tasted great, so will make it this way again.

This was good! I used skim milk and the pudding turned out nice!(It would have been better with 2% but I only had skim so I added an extra 2 tbsp of butter) I also used Pate Brisee Recipe #62517 for the pic crust. Thanks for the recipe!