Butterscotch Peanut Butter Bars/Squares
These bars are more cake-like than cookie bars. The bottom layer is butterscotch while the frosting is creamy and peanut butter!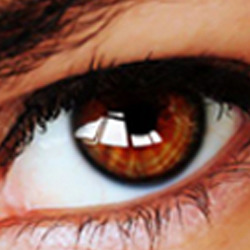 Quick and tasty ~ Because the peanut butter thinned only tasted like peanut butter, and was somewhat blah for me, I used 4 tablespoons evaporated milk, 1/2 cup confectioners sugar, and 1/4 teaspoon vanilla as the frosting for the butterscotch bars. Made for 2009 Fall PAC ~ thanks FGB!
Preheat oven to 375 degrees F.
In a large bowl, cream brown sugar and melted butter.
Add vanilla and eggs 1 at a time.
In a separate bowl, sift flour, powder, and salt.
Add dry mixture into wet mixture.
Spread into a greased glass baking dish (9x9 or 11x7).
Cook in oven until golden, 15-18 minutes.
In a microwave safe bowl, heat peanut butter and cream on low heat.
Stir until smooth, and spread over baked bars.
Cool slightly and cut into bars.