diner524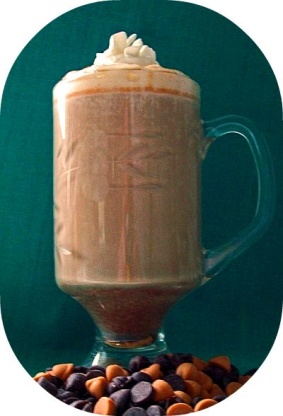 Coffee is my weakness and here is another flavoured coffee recipe from Davinci.
This is just so yummy!!!! Great treat for the morning on an occasion!!!!! I did double the amount of coffee but left the amounts for the chocolate syrup and butterscotch(I used the chips) the same, as it was too sweet for me the other way. Thanks Mandy for a wonderful morning treat!!!!
15

ml chocolate syrup

15

ml butterscotch syrup or 1⁄2 tablespoon butterscotch chips
1⁄4-1⁄3 cup freshly brewed espresso
steamed milk
Combine all ingredients in a 360ml (12oz) cup.