Butterscotch Hot Chocolate
Annacia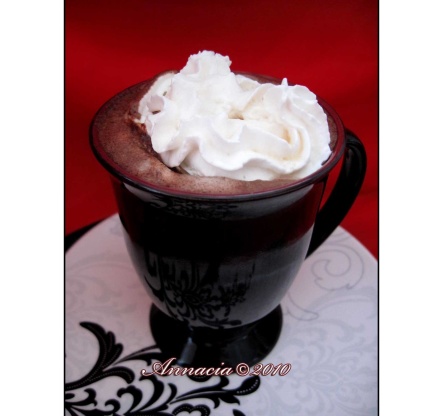 Another of my favorite ways to spice up hot chocolate. With Butterscotch Schnapps!
hot cocoa
1 1⁄2 ounces butterscotch schnapps
Prepare hot chocolate according to directions on package, or make up a cup of my Dairy-Free and Delicious Hot Cocoa (#58596).
Add 1 1/2 oz butterscotch schnapps, or more to taste.
Stir and enjoy!