Annacia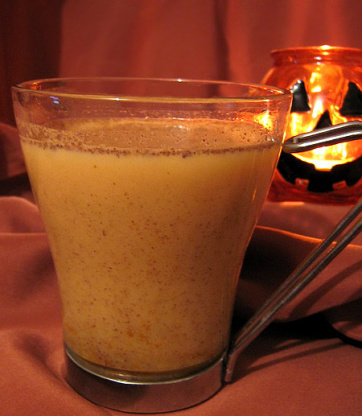 A warm buttery flavored chai - still has a hint of ginger and all the other chai spices!

I like the concept here, The spice and butterscotch were nice together. The problem was that this is way to sweet for my tastes. I actually think it would be quite sweet enough with just the pudding. I used fat/sugar free pudding and Splenda brown and white in half the ask for amounts. Also the pudding wanted to solidify in the bottom of the cup unless I stirred it almost constantly. I'm sorry but that was my experience.
Place mix in standard 8 oz mug.
Add cold water until cup is 3/4 full (this will dissolve the skim milk powder).
Microwave for 1.5 minutes.
Stir to blend.
Add water (hot or cold to desired temp).
ENJOY!