Butterscotch Cake With Marshmallows
byZula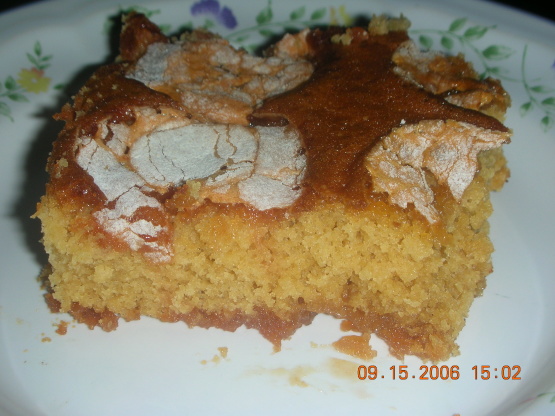 Posted by request, this is in a 1940s cookbook called "The Lily Wallace New American Cook Book".
Sift the flour.
Measure and sift again with the baking powder and salt.
Mix the shortening, sugar, and water and cook over low heat until the sugar is dissolved.
Cool and add vanilla.
Add eggs one at a time, beating well after each addition.
Alternately add dry ingredients with the milk.
Beat until smooth, being careful not to overheat.
Pour into 9 inch cake pan lined with paper.
Place marshmallows at intervals on top of the batter.
Bake at 350* for 50 minutes.