lets.eat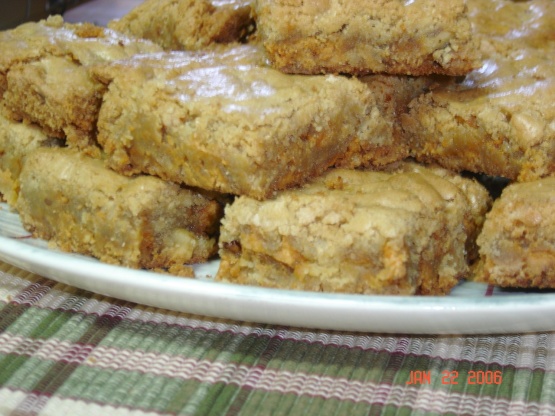 Similar to traditional brownies but with a nice butterscotch flavor

Top Review by Kim D.
Great brownies! A nice change from the normal fudge brownie. I had to leave out the nuts because of the kids, but they were still very good... very sweet!
Preheat oven to 350F degrees.
Cream shortening and sugar, add the rest in given order.
Grease a 9" x 13" baking pan.
Pour batter into pan, and bake 25 minutes.
Cool for 10 minutes and then cut into squares.