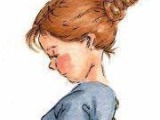 These bars are wonderfully chewy. They smell fantastic while baking and the taste is out of this world. Bet you can't eat just one! Great to take on picnics!
Directions
Preheat oven to 350°F (160°C).
Melt the butter in a small bowl and leave to cool.
Butter a shallow tin about 20 X 24 cm.
In another bowl, beat the eggs.
Add the butter to the eggs with the sugar, salt and vanilla.
Tip in the flour and stir in with the chocolate and three quarters of the nuts.
Don't overbeat.
Spread the mixture in the tin, scatter over the remaining nuts and bake for 25 to 30 minutes, then cut into 12 bars.
Dust with icing sugar.