COOKGIRl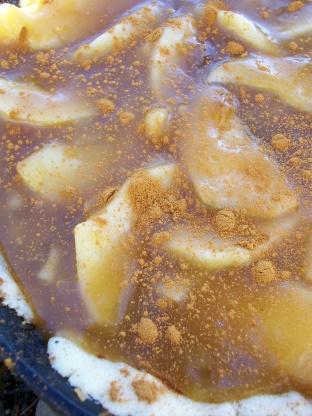 We did an apple run and I picked these recipes up.

Easy to make. I used a crumb pie crust recipe from this site but I am wondering if this is supposed to be a two-crust pie? Helps to use a wire whisk in Step #1 and also helps if the ingredients are written in order. Reviewed for Afternoon Tea and Light Suppers 2010.
Melt butter; add flour, sugar and hot water.
Cook until thick; add apples.
Cook until tender; add vanilla.
Put in baked pie shell; cool.
Serve with whipped cream.
Bake shell ahead of time.
I have not tried this yet.