Butternut White Bean Ginger Soup
dicentra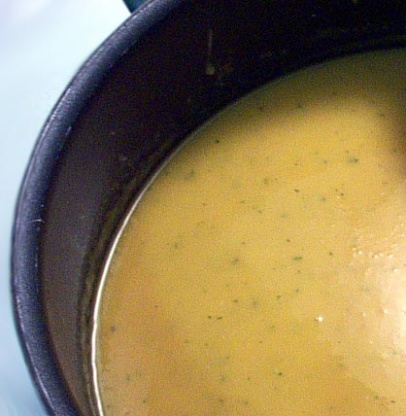 This is from my Horn of the Moon cookbook. This looks like such a nice combination of flavors. I bet this would freeze well.
In a large soup pot, bring the beans to a boil in 7 cups water. Simmer, covered, 1 ½ hours or until the beans are tender, but not mushy.
Meanwhile prepare the vegetables. Peel the squash with a vegetable peeler, then seed and dice.
In a separate pot, cook squash in remaining 3 cups water, covered. Simmer until tender, then drain.
Puree all the squash in a blender in batches. Add to the cooked white beans.
In a frying pan, heat the oil and sauté the onion, celery, ginger and garlic, stirring occasionally. When tender and beginning to brown, add to soup pot along with salt, pepper and parsley.
Simmer 15 minutes uncovered and serve. After it sits it will thicken; thin with a little water.