Butternut Squash With Ginger
Bergy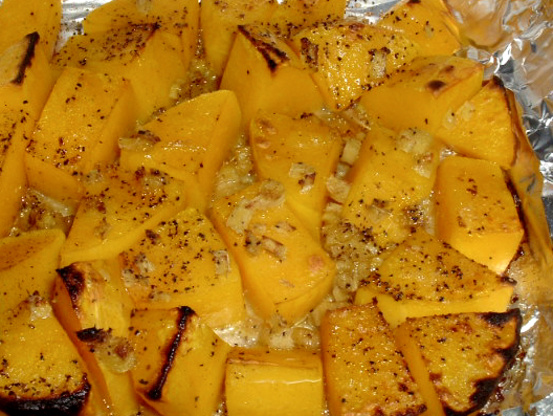 Quick Easy & Tasty-- This is really a remake of my Ginger Butternut Squash Casserole Ginger Squash Casserole but I didn't feel like mashed squash so I changed it a bit and reposted it as this recipe. We enjoyed it and I hope you do too The ginger/squash combination is a lovely flavor sensation

Very tasty and easy Bergy. I used brown sugar twin.
Place the prepared squash in a lightly greased oven proof dish.
Dot with butter and sprinkle with ginger, brown sugar, salt & pepper.
Cover and bake in a 350F for 45 minutes, uncover and place 8" from broiler to finish browning it for another 15 minutes or less - watch it doesn't get burnt.