Butternut Squash Muffins With Cranberries
auce99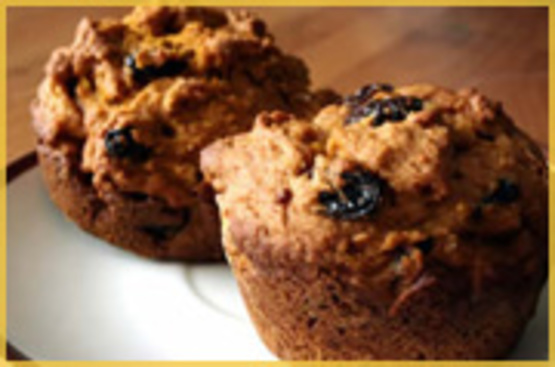 Tore this recipe out of an old calendar and recently found the clipping -- haven't made them but they sure sound good, so I thought I'd share!

Loved this recipe. Used applesauce to cut down on the oil and agave to cut down on the sugar by using 3/4 of it and the rest of the oil and sugar recommended. I also added a little oatmeal and cut back on the flour and some sliced almonds. They baked up nice and were not too sweet. A nice healthy guilt free baked good with coffee in the morning without the sugar and guilt. Good use of the squash too.
Preheat oven to 375F; spray a 12-cup muffin pan with nonstick cooking spray, or use paper liners; set aside.
In a large mixing bowl, whisk together the flour, sugar, spices, baking powder, baking soda and salt.
In a separate mixing bowl, thoroughly whisk together the squash, egg, oil and milk.
Add the wet ingredients all at once into the dry ingredients and mix just until combined; it's important NOT to overmix.
Fold in the cranberries.
Spoon batter into prepared muffin cups and bake in preheated oven for 16 to 20 minutes, or until a tester inserted into the centre of the muffins comes out clean.
Cool muffins on wire racks.