5oz.fries= 65 calories, 0g fat, 6mg sodium, 16.5 carbs, 4g fiber, 3g sugar, 1.5g protein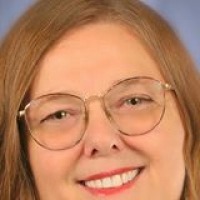 5 Stars for flavor, I love butternut squash. 1 Star for recipe time. The first batch at less than the 40 minutes specified were BLACK sticks. 2nd batch worked. The small ones at 10 minutes and the larger ones at about 18 minutes. Would also be good with a kick like paprika or some other spice.
1⁄2 butternut squash
cooking spray
ketchup, to serve
Pre-heat oven to 425 degrees.
Peel and de-seed your butternut squash. Slice squash in half.
Cut it up into french fry shapes.
Place on a cookie sheet sprayed with non-stick spray. Cover lightly with kosher salt.
Place tray in your pre-heated oven and bake for 40 minutes or so, flipping halfway through baking process.
Fries are done when they are starting to brown on the edges and get crispy.
Serve with ketchup or syrup if desired.