flower7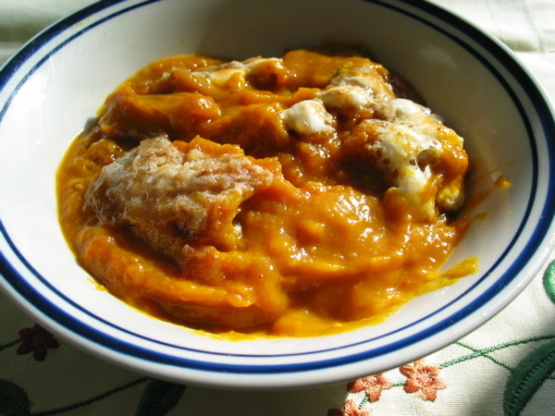 This is like the traditional sweet potato dish with marshmallows. I can only find frozen "winter squash" in my area and it works great.
Preheat oven to 350°F Lightly grease a 2-quart baking dish and set aside.
Combine squash, white sugar, milk, cinnamon, vanilla, salt, nutmeg and eggs in a large bowl and stir well.
Spoon into baking dish and top with marshmallows.
Combine brown sugar, flour and butter in a small bowl and mix until crumbly.
Sprinkle topping over marshmallows.
Bake for 25 minutes or until filling is bubbly and marshmallows are lightly browned.