Butternut Squash Casserole
Karabea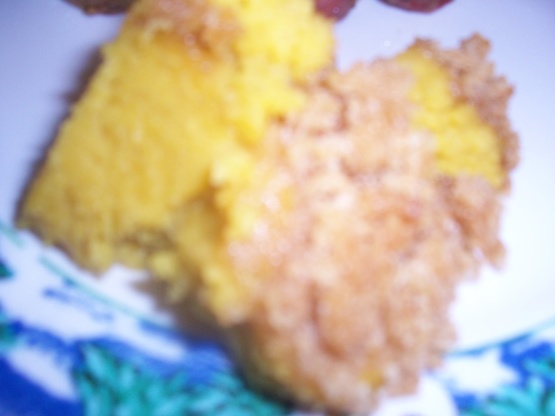 I got this from a magazine. I made it, loved it, and ate the whole pan by myself! (In 4 days. HA!) (My husband doesn't like squash.) I will definitely be making this for Thanksgiving for myself!

This was delicious! I made it with brown sugar instead of regular sugar, and after baking added a topping from another Butternut Squash Recipe, which was a mix of vanilla wafer crumbs, brown sugar, and butter and baked uncovered for an additional 12 minutes. This was the first time I have tried butternut squash, and I really enjoyed it. It was similar in taste to sweet potatoes with a silkier texture. Thank you for posting, this will go in my "keeper" file!
Cook squash in water in covered pot. First, bring to boil, then reduce heat and simmer for about 15 minutes or until squash is tender. Drain.
Beat squash in bowl until smooth. Add the remaining ingredients and beat well. Transfer mixture to a 1 1/2 quart baking dish that has been sprayed first with nonstick cooking spray.
Cover and bake at 350 degrees for half an hour.