Parsley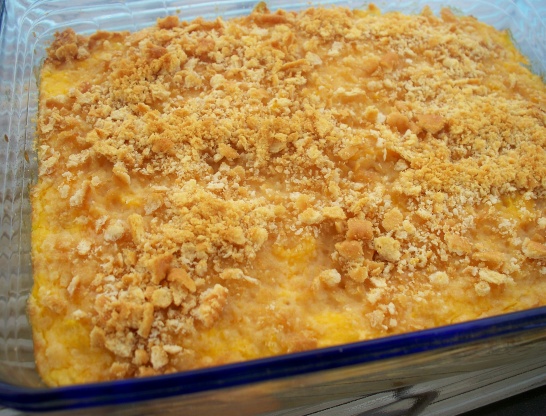 No sugar or nuts. It is very simple and savory. Try this instead of mashed potatoes.

Very nice, very straightforward. I separated the squash into two small casseroles and froze one before baking it, I'm going to use it as a side-dish when I have people around next week :D Thanks for a great recipe, Parsley :)
Preheat oven to 350. Grease/spray a casserole dish; set aside.
Cut the peeled, desseded squash into 2" pieces.
Steam/boil the squash or about 15 minutes or until soft.
Drain and shake off all excess water.
Return drained squash to pot and mash with the butter, rf sour cream, onion, and parm cheese.
Briskly stir in the beaten eggs.
Add the salt, allspice, and pepper. Stir well.
Pour mixture into the prepared casserole dish. Sprinkle with the crushed crackers.
Bake at 350 for 45 minutes.