Butternut Squash and White Bean Soup
Parsley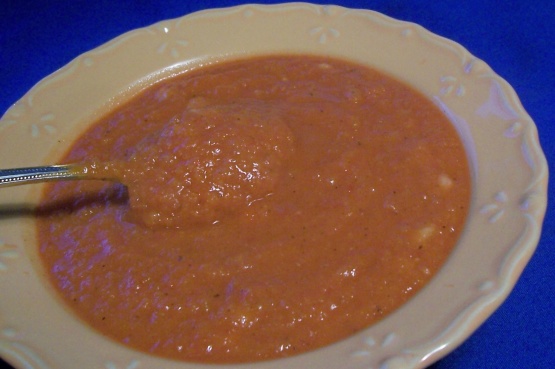 A nice thick soup in which the many flavours blend together as a result of pureeing. Perfect for a crisp fall, or cold winter day.

I really liked this soup! It was thick and flavorful. DH thought the cinnamon overwelmed it, so next time I'll cut back on that. I didn't have navy beans, so I used cannellini beans. Next time I'll add 2 cans of beans as I thought it needed more.
Heat oil over medium heat; add onion, cinnamon, cumin and garlic, saute for 5 minutes.
Add rest of ingredients except the beans, bring to a boil.
Cover and reduce heat to medium, simmer 30 minutes stirring occasionally, until squash is tender.
Remove from heat and cool slightly, uncovered about 5 minutes.
In a blender, blend until smooth.
Return pureed soup to the soup pot and stir in the beans.
Cook on medium heat about 5-10 minutes, or until heated.
1 serving = 1 1/2 cup.