Parsley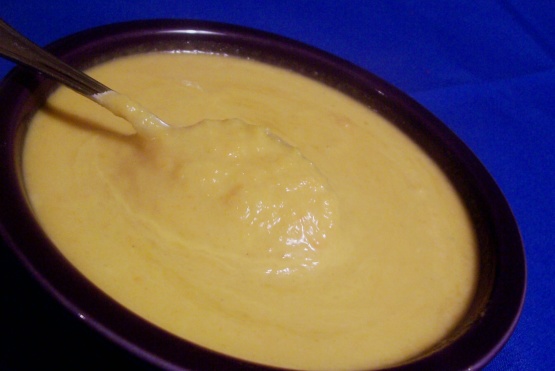 The best soup. When I make this soup I always get raves. It's rich and creamy. I got it from Taste of Home.

I found this quite bland at first. I think using three leeks as the previous reviewer suggested is a good idea. For seasoning, I used 1 tablespoon of chopped fresh ginger, a teaspoon of cinnamon, 1.5 teaspoons of black pepper, 1/3 teaspoon of cayenne and a bit of nutmeg. This turned out delicious.
In a large saucepan, saute carrots, celery and leeks in butter for 10 minutes, stirring occasionally.
Add the squash, broth and ginger; bring to a boil.
Reduce heat; cover and simmer until the squash is tender, about 25 minutes. Cool until lukewarm.
In a blender or food processor puree squash mixture in small batches until smooth; return to pan.
Add cream, salt and pepper; mix well.
Heat through but do not boil.