Buttermilk-Thyme Drop Biscuits
twissis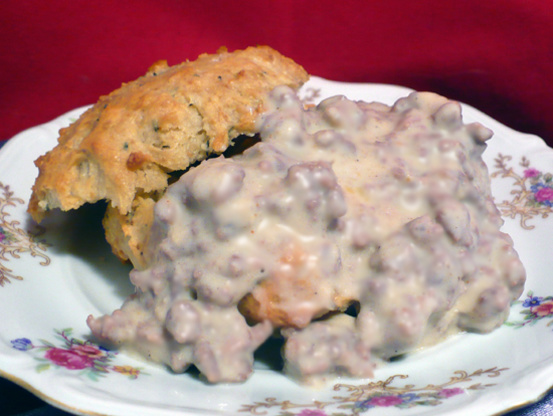 From "Everyday Foods" No. 19 (Jan. 2005).

I need the 10* button here! These biscuits are *TDF great* & such an easy-fix. I shaped the dough mounds a bit w/a spoon to get perfect shapes & used my pastry brush to very lightly brush them w/butter fresh from the oven. I tasted 1 & it took all my strength not to eat the rest & skip photos. There were 2 halves in the "jelly pic" but the buttered 1 strangely disappeared during the photo shoot. This is a keeper recipe for me, so thx for sharing it w/us. :-)
Preheat oven to 425.
In a large bowl, combine flour, thyme, baking powder, salt, and baking soda.
Using a fork or pastry blender, cut butter into flour until mixture resembles coarse meal.
Mix in buttermilk until a sticky dough forms. (You may need to add up to 1 tablespoons more buttermilk.).
Drop 8 mounds (about 1/3 cup apieces) on to a nonstick baking sheet; lightly pat tops to flatten slightly.
Bake until golden brown, about 15 to 20 minutes, rotating sheet halfway through. Transfer to rack to cool slightly, but serve warm.