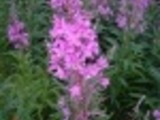 This is so delicious on pancakes, waffles, french toast (basically anything it touches). It happens to be a perfect match to Pumpkin Waffles.
Directions
Bring the butter, sugar, buttermilk and Karo syrup to a boil in large pan. Remove from heat and stir.
Then add the baking soda and vanilla. Mixture will fizz to twice the size. Let set, stirring occasionally.
Serve while hot.
Most Helpful
This syrup was so easy to make, and it tastes fantastic. This recipe is a keeper. I did have to change pans after adding the baking soda to make room for the syrup to expand. It is definitely worth dirtying the extra pan!
I made this when we ran out of maple syrup. So glad I used my large sauce pan, as it foams up quickly when you add the vanilla and baking soda. We have used it on pancakes, pumpkin waffles and buttermilk waffles. It was delicious on all of them.
What an excellent syrup to serve with waffles. I used Ratherbeswimmin' Recipe #129984 and they were a match definately made in heaven!! I never have Karo syrup on hand, so I used 1st Grade Maple Syrup. My only caution would be is that once the syrup has bee made, it retains it's heat, so either make it up ahead of time or let it cool down somewhat before serving. I normally don't rate recipes when I don't have all the ingredients, but this was way to good to let it pass! As much as I love my maple syrup....this buttermilk syrup just got top billing! Thank you, so much for a wonderful recipe!!