usujason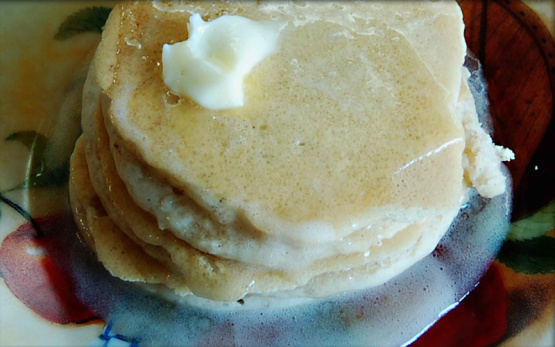 This yummy syrup is great on German Pancake,or waffles,french toast,etc.

What a great syrup! I plan on making this more often. I served it with Oatmeal Buttermilk Pancakes (recipe #20196). This syrup was simple and has a wonderful flavor. What a great gift idea when given with a homemade pancake mix. My family thanks you for this delicious syrup recipe.
Place first five ingredients in large saucepan.
bring to boil and cook for 7 minutes (mixture will foam), stirring to prevent scorching.
Remove from heat and stir in vanilla extract.
Serve with German pancakes,or waffles,french toast,etc.