Buttermilk Salad Dressing Mix
Ms B.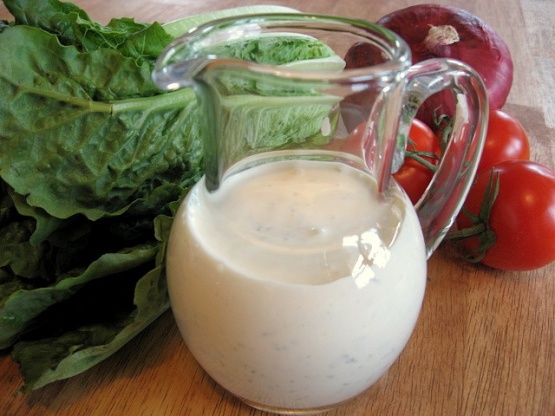 Make as Salad Dressing or Dip

This was close enough to a wonderful old buttermilk dressing recipe that I didn't need to publish my version. I simply deleted the mayonnaise so the amazing taste of buttermilk shines through. Simple, elegant and especially good served over an avocado and shrimp salad. I''l squeeze a lemon wedge over the salad when ready to serve.
For Salad Dressing: Mix with buttermilk and mayonnaise. For Dip: Combine the mix with sour cream and mayonnaise.