gailanng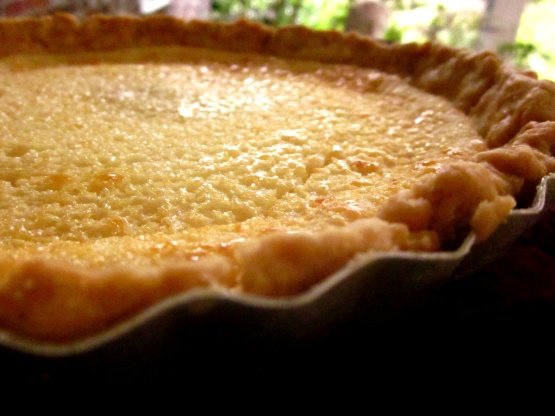 This recipe come from one of my old church cookbooks--Family Favorites, Highland Baptist Church, West Monroe, Louisiana, By Willie Jean Shields. Enjoy--

I wasn't sure whether this was supposed to be served warm or cold so I tried it both ways and found cold to be better. I don't know how big the pastry shell was supposed to be, but I had about half the mix left over? I also found it very lemony, next time I'd use only one teaspoon of lemon extract. But it was a great easy way to use up some leftover buttermilk.
Preheat oven to 400°F.
Combine sugar and flour; mixing well.
Add eggs, butter and buttermilk; beating well. Stir in flavoring. Pour into pastry shell.
Bake at 400°F for 10 minutes. Reduce heat and bake at 325°F for 65 minutes.