Buttermilk Pecan Pralines (Cook 'Em Horns)
This recipe came to me by way of the Recipe Adoption. I have not actually made them yet, but have tasted the ones that Dreamgoddess made. They are very yummy....but I do recommend making them on a clear cool day. The humidity here in the south sometimes has an effect on this type recipe. Thay may not be a problem in other areas of the world.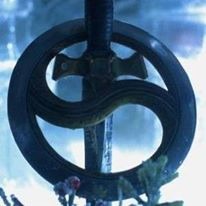 Taste was excellent! The only change I'll make in the future will be to use chopped pecans (just a personal preference). One word of caution, after the mixture reaches the boiling point, if you don't stir vigorously you will get burned! I found this out the hard way. Will absolutely make this again.
In a large saucepan, (5 or 6 Quart size) combine sugar, baking soda, salt, buttermilk and corn syrup.
Bring to a boil, stirring constantly.
Reduce heat to medium-low, continue cooking until mixture becomes caramel-colored and reaches soft ball stage (238 degrees).
Remove from heat, add butter and pecan halves.
Beat until thick enough to drop from a spoon onto waxed paper.
If mixture becomes too hard, return to heat and add small amount of water.
Stir until smooth.
*** Variation ***
Reduce sugar to 2 cups.
Omit corn syrup.
Increase butter to 3/4 cup, add 1 teaspoon vanilla.
Include butter in cooking stage.
Add vanilla with pecans.