awalde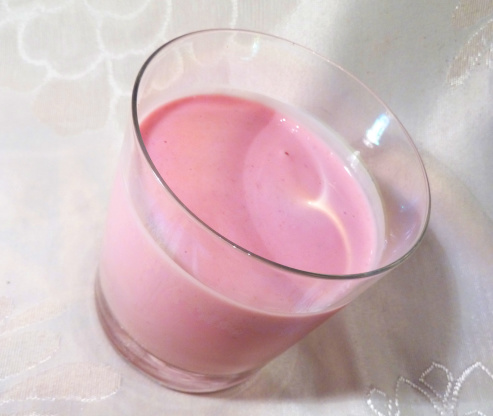 This recipe was found in the 2008 cookbooklet Taste of Home Smoothies & Other Beverages & is an interesting combination of fruit flavors & buttermilk!

Top Review by awalde
WOW!
This was delicious and so fast done!
I used "Indian blood peaches" as I still have some kilogramms in the freezer!
The fruits were still frozen and this reason I did not need ice cubes. The lime addition was great for the taste, thanks for this input Syd!
I'm sure this recipe would work with plain yogurth and Quark as well.
Done for PRMR and for my son!
Combine all ingredients in a blender & process until smooth.
Pour into glasses & serve.