ImPat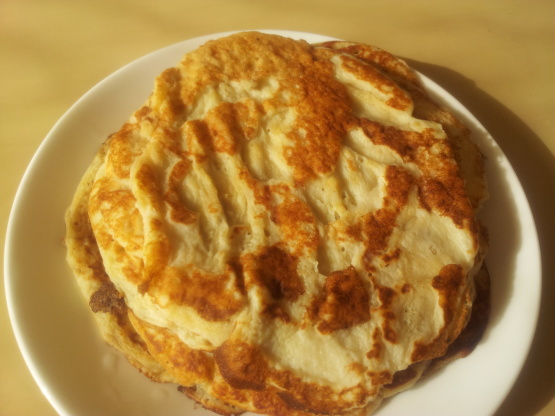 This is a tasty and unusual buttermilk pancake. They are very thin and light because they use only half the usual amount of flour and have no baking powder or sugar. I started making these for my husband who has to cut back on his intake of flour. They are equally good using wheat flour too. They have a most unusual texture, almost a cool sensation in your mouth even though they are right out of the pan. I got the idea from a show I saw on television years ago.
Combine all ingredients and mix thoroughly to remove all lumps.
Heat skillet and add oil.
Spread spoonful of batter very thinly in pan.
Turn when bubbles start to pop and continue to cook until desired color is achieved.
Leftovers can be stored in refrigerator and reheated in pan or toaster oven.